William Poole at the Las Vegas Food & Wine Festival

Wine

Chefs

Entertainment

Help
Executive Chef William Poole
Chef William Poole began his career in sweets in childhood by demanding a chair in order to watch his grandfather make rustic eastern European treats.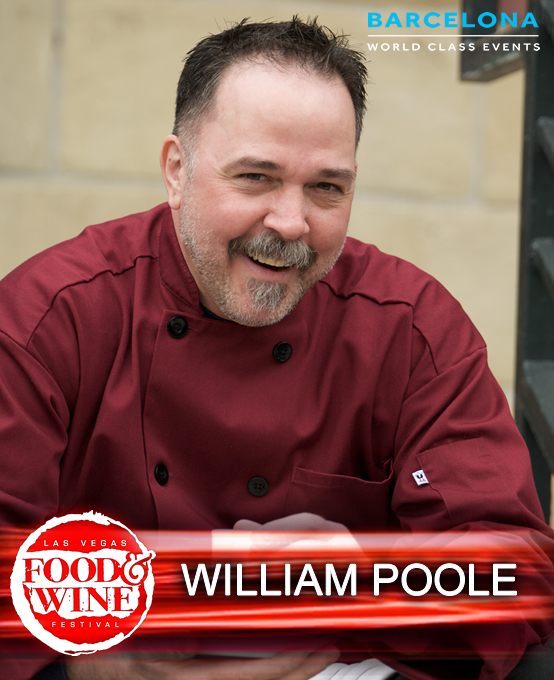 These early images have continued to drive Chef throughout his career in pastry and confectionery by always looking into past for inspiration in his sweets and chocolaterie.
William is the owner and confectioner of Porter Hill Sweets, specializing in the use of vintage and antique chocolate molds located on his historic, rural New Hampshire property.
Join us at this one-of-a-kind event which will be held at the legendary Casino and Resort in fabulous Las Vegas, Nevada.