A Saucy Serving of Mantra Masala's Indian Cuisine at the Vegas Food & Wine Festival

Wine

Chefs

Entertainment

Help
Chef Tapan Bose of Mantra Masala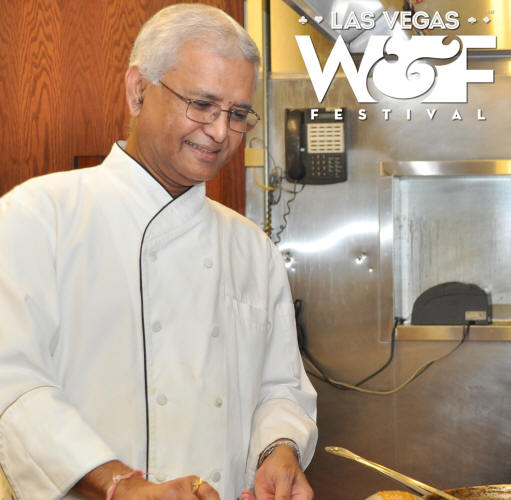 A healthy, palatable compilation of Indian cuisine will be found among the crowds at September's Las Vegas Wine and Food Festival and will feature signature chicken and vegetarian dishes from Chef Tapan Bose of Mantra Masala.
Guests at the Wine and Food Festival can anticipate a few savory selections of Chef Tapan, including a BBQ-style Tandoori Chicken, a seven-vegetable spinach dish known as Dewane Handi and his renowned Chicken Tikka Masala, roasted chicken in a creamy tomato sauce.
"Everything we serve has less-fat and is a healthy option and has all the five different tastes, so that your taste buds pick up on every flavor possible," Bose said.
With a combination of various regional Indian cuisines and modifications for the Western palate, Mantra Masala is sure to have a little bit of spice for everyone's taste bud desires.
"Our food is not completely traditional, it is palatable for the Western guest and starting with little spice guests can slowly build up to enjoy as much spice as they can take," said Bose. "I am looking forward to exposing our healthy and tasty food as well as our restaurant hospitality to the Las Vegas community at an event that benefits a fundraiser and reach out to the community."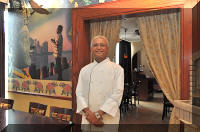 Join us at this one-of-a-kind event which will be held at the legendary Casino and Resort in fabulous Las Vegas, Nevada. This year's event benefits The James Beard Foundation