Presidential Culinary Services, Inc.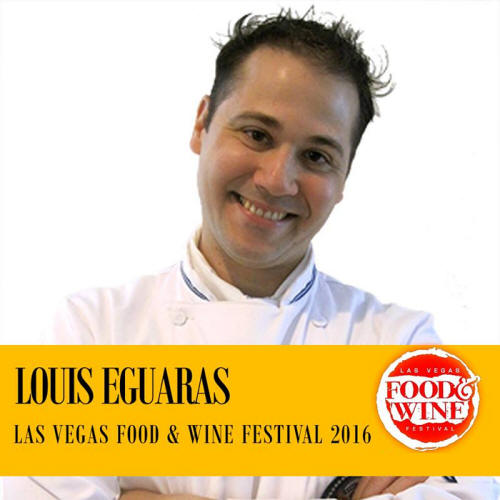 is the brainchild of Chef Louis Eguaras. Cooking and entertaining are Chef Louis' passion! He started cooking at the age of thirteen when his mother showed him how to cook spaghetti with meatballs and has been hooked on cooking ever since. Knowing that the United States Navy has one of the best culinary schools out of all the military branches with civilian chef instructors from Le Cordon Bleu and the Culinary Institute of America, Chef Louis Eguaras decided to join the United States Navy as a Culinary Specialist at the age of twenty. After graduating in 1992, recruiters from Camp David Presidential Retreat came and asked if any of the students were interested in working at Camp David. Chef Louis immediately signed up and was selected out of 250 culinary students! He was stationed at Camp David Presidential Retreat from 1992-1993 and worked under the White House Military Office. During his time at Camp David, Chef Louis Eguaras, along with nine other Navy enlisted personnel, personally served and cooked for President George Bush, Sr., First Lady Barbara Bush, Vice President Dan Quayle and Second Lady Marilyn Quayle as well as many of the President's distinguished guests. He had the honor of cooking for Prime Minister John Majors of Great Britain, Prime Minister Mulroney of Canada and celebrities like Arnold Schwarzenegger, Bruce Willis, Demi Moore, Amy Grant, George Strait and many more.
When the Navy and Camp David were downsizing, he was asked to see if he would be interested in transferring to The White House. Of course he said yes! Within two weeks, he was transferred to the White House Staff Mess ("WHSM"), a fine dining restaurant in the West Wing that served the President, First Lady and Senior Staff members like David Gergen, Leon Panetta, Sandy Berger, George Stephanoupolis and Dee Dee Myers, while they are in the West Wing during working hours. While Chef Louis Eguaras was at the WHSM, he also worked with Executive Chef Walter Scheib, the main residence chef, on state dinners and special events. This experience taught Chef Louis so much about the culinary field and laid the groundwork for a diverse repertoire of recipes to work with. He was very fortunate to have cooked for and worked on events that served many foreign dignitaries like Nelson Mandela and celebrities like Tom Hanks, Jimmy Buffett, Sir Anthony Hopkins, Oliver Stone, James Woods, Mick Jagger and the Rolling Stones, Crosby, Stills and Nash and many more. He was also a member of the advance travel team along with the US Secret Service and got to travel with the President and Senior Staff within the United States and abroad to make sure that the meals prepared for the President were secure. Chef Louis Eguaras worked at The White House from 1993 through early 1996.
After his work at The White House, Chef Louis was offered the great opportunity of working in Hawaii as a personal chef for a Four-Star Admiral. His next culinary adventure was at CINCPACFLT Pearl Harbor, Hawaii as a personal chef for a high ranking Navy official. It was here that Chef Louis Eguaras learned many aspects of menu planning and shopping on a personal level, the likes and dislikes of the Admiral and his family. Chef Louis' Navy enlistment ended here in 1997 and he ventured off to Los Angeles, CA to start his next culinary adventure.