Haute Sweets : Executive Chef Gianni Santin and Tida Pichakron

Wine

Chefs

Entertainment

Help
Haute Sweets
It might seem random for two pastry chefs from Dallas to turn up at a Las Vegas Food & Wine Festival. But there's a connection: Chef Gianni Santin and Chef TIda Pichakron originally collaborated at the Mandarin Oriental on the Vegas Strip before combining forces to create Haute Sweets, Dallas' premiere patisserie.
With decades of globe-spanning experience between them, they offer every kind of sweet you can imagine, from red velvet, PB&J and red wine macarons to traditional Mexican Tres Leches cake and the widest variety of show-stopping creative cakes imaginable, in flavors like Bailey's Almond and Raspberry Champagne. Cakes shaped like cars... Pacman... even a Krispy Kreme donut box.
They also make some pretty sexy chocolates, and offer gluten-free and vegan selections. Speaking of healthy options, there are Paleo morning glory muffins.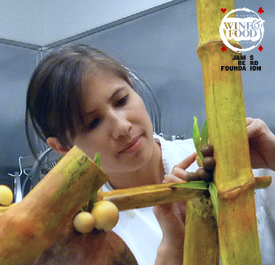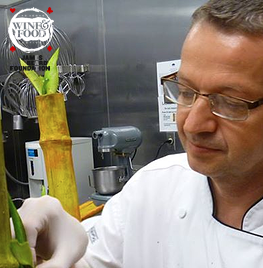 The pair have been featured, both together and seperately, on shows such as TLC's Fabulous Cakes and Food Network's Challenge Sugar Inventions, Sugar Dome and Extreme Pirate Cakes. Santin, trained in Paris and Zurich, has baked in locales as far flung as Jakarta and Bangkok. Pichakron, a Louisianan, trained in Napa.
Join us at this one-of-a-kind event which will be held at the legendary Casino and Resort in fabulous Las Vegas, Nevada. This year's event benefits The James Beard Foundation