Las Vegas Food & Wine featuring Corporate Executive Sous Chef Marc Marrone – Tao Asian Bistro

Wine

Chefs

Entertainment

Help
Corporate Executive Sous Chef Marc Marrone – Tao Asian Bistro
Tao: Bringing the restaurant's tradition of Asian culture to the pool deck of Resort, Corporate Executive Sous Chef Marc Marrone with be sharing a scallop favorite of his that incorporates Snow Peas and Red Curry Sauce, for all festival attendees.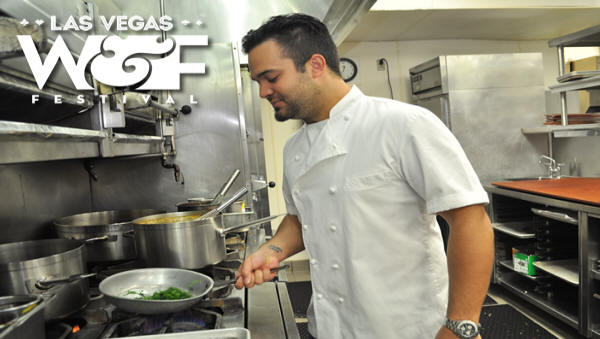 "It's very nice bay scallops with a red curry sauce and I got these little mini Cuquitos, which I call mini coconut, we put the scallop inside, top it with the curry sauce and serve it over sticky rice," said Marrone. "We have a variation of the dish on our menu at Tao, so I made an individual portion, a little shrunken version of it for the event and that's actually a dish that pairs really well with wine, so I figured it would be a really great dish to bring to the event."
While attendees may think they are the only ones looking forward to the indulging tastes of a variety of wines and foods brought together into one event, the participants are right there with them.
I grew up with a French background in cooking where food and wine are so tightly integrated so it's nice to get Asian food and wine brought together in an event like this," said Marrone. "I'll be showing up and I'm bringing a couple of the cooks from Tao and I just look forward to having some great wine ad some great food. Come Hungry."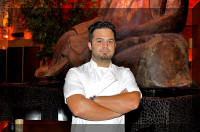 Join us at this one-of-a-kind event which will be held at the legendary Casino and Resort in fabulous Las Vegas, Nevada. This year's event benefits The James Beard Foundation