Chef Gilbert Morales of Orleans Arena at Vegas Food & Wine

Wine

Chefs

Entertainment

Help
Chef Gilbert Moralesi
From every level of the culinary world, the Orleans Arena's catering chef, Gilbert Morales has used his 34 years of experience and his full service kitchen to put together a unique cuisine presentation for all wine and food festival attendees.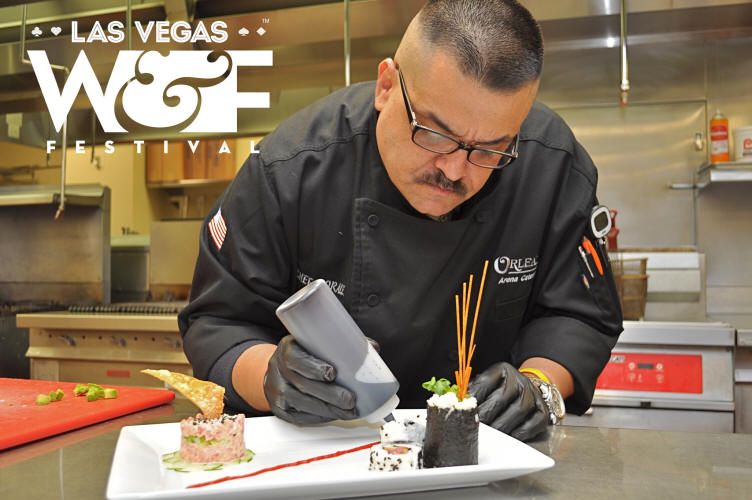 "We are going to be presenting a spicy grilled shrimp and avocado martini with a flame-kissed pineapple salsa and tortilla frita, then for the ones that want to bring it up a notch we're going to be serving a shot of chilled tequila with it also," said Morales. "It's more like a salad but we are presenting it as a martini. Since the event is going to be out by the pool, it's going to be a nice and refreshing group of food, plus you can carry it around in a martini glass."
With a wine glass, or tequila shot, in one hand and a creative salad martini in the other, attendees are certain to receive a variety of flavor all served up in a stemware of their choice.
"I like the comradery of all the chefs at this event and it's a great charity. James Beard Foundation is the academy awards of culinary," said Morales. "Plus, it gets us out of the kitchen for a little bit and everyone can have fun."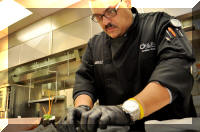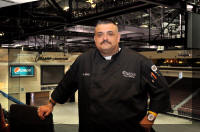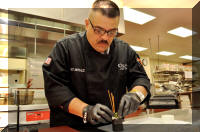 Join us at this one-of-a-kind event which will be held at the legendary Casino and Resort in fabulous Las Vegas, Nevada. This year's event benefits The James Beard Foundation