Executive Chef Bradley Ogden at Vegas Food & Wine

Wine

Chefs

Entertainment

Help
Chef Bradley Ogden
BRADLEY OGDEN | Bradley Ogden Hospitality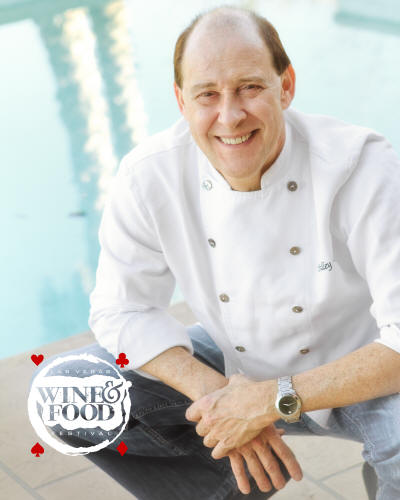 Traverse City, Michigan native, Chef Bradley Ogden rose to national prominence as the executive chef at San Francisco's renowned Campton Place Hotel. Later, Ogden and partner Michael Dellar opened Ogden's signature restaurant, The Lark Creek Inn in Marin County, just north of San Francisco to acclaim by leading critics and publications as one of the best restaurants in the nation. It was followed by One Market Restaurant in San Francisco, Lark Creek in Walnut Creek and San Mateo, Yankee Pier in Larkspur, Parcel 104 in Santa Clara, and Arterra in Del Mar.
In 2012 Bradley Ogden, along with his Chef son Bryan and partner Anthony Angotti, founded Bradley Ogden Hospitality, a multifaceted organization embracing all aspects of food and beverage and bringing to bear Ogden's lifetime of culinary expertise. As a result of this collaboration, several new concepts are in development in Houston, Silicon Valley and Las Vegas in 2013.
Among other awards, Ogden has been named Best Chef California by the James Beard Foundation, one of the Great American Chefs by the International Wine and Food Society, winner of the Golden Plate Award by the American Academy of Achievement and Chef of the Year by the Culinary Institute of America. Ogden has appeared on the Today Show, Good Morning America, AM/San Francisco, Dinner at Julia's and the Discovery Channel's Great Chefs of the West series.
In March of 2003, Ogden partnered with Caesar's Palace to open a restaurant in Las Vegas, Ogden's first restaurant outside of California. In 2004, Bradley Ogden at Caesars Palace received Best New Restaurant award from the James Beard Foundation.
Ogden feels perhaps the greatest influence on his cooking came from his early exposure to fresh, native American foods. "Coming from the Midwest, I grew up with freshly caught trout, freerange chickens, and handpicked fruits and vegetables. As my culinary training exposed me to new techniques and ingredients, I never lost my appreciation for those basic tastes." His philosophy remains: "Keep it simple; use the freshest ingredients available and put them together in such a way that the flavors, colors and textures combine to bring out the best in each other."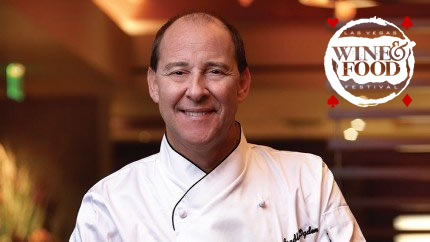 Ogden began his career at the Culinary Institute of America at Hyde Park, New York. He graduated in 1977 with honors and was the recipient of the Richard T. Keating Award, given to the student most likely to succeed. In 1979 he was hired as sous chef at the celebrated American Restaurant in Kansas City. During that period he worked closely with his friend and mentor James Beard and consultants Joe Baum and Barbara Kafka. Within six months, Ogden was promoted to executive chef.
Join us at this one-of-a-kind event which will be held at the legendary Casino and Resort in fabulous Las Vegas, Nevada. This year's event benefits The James Beard Foundation